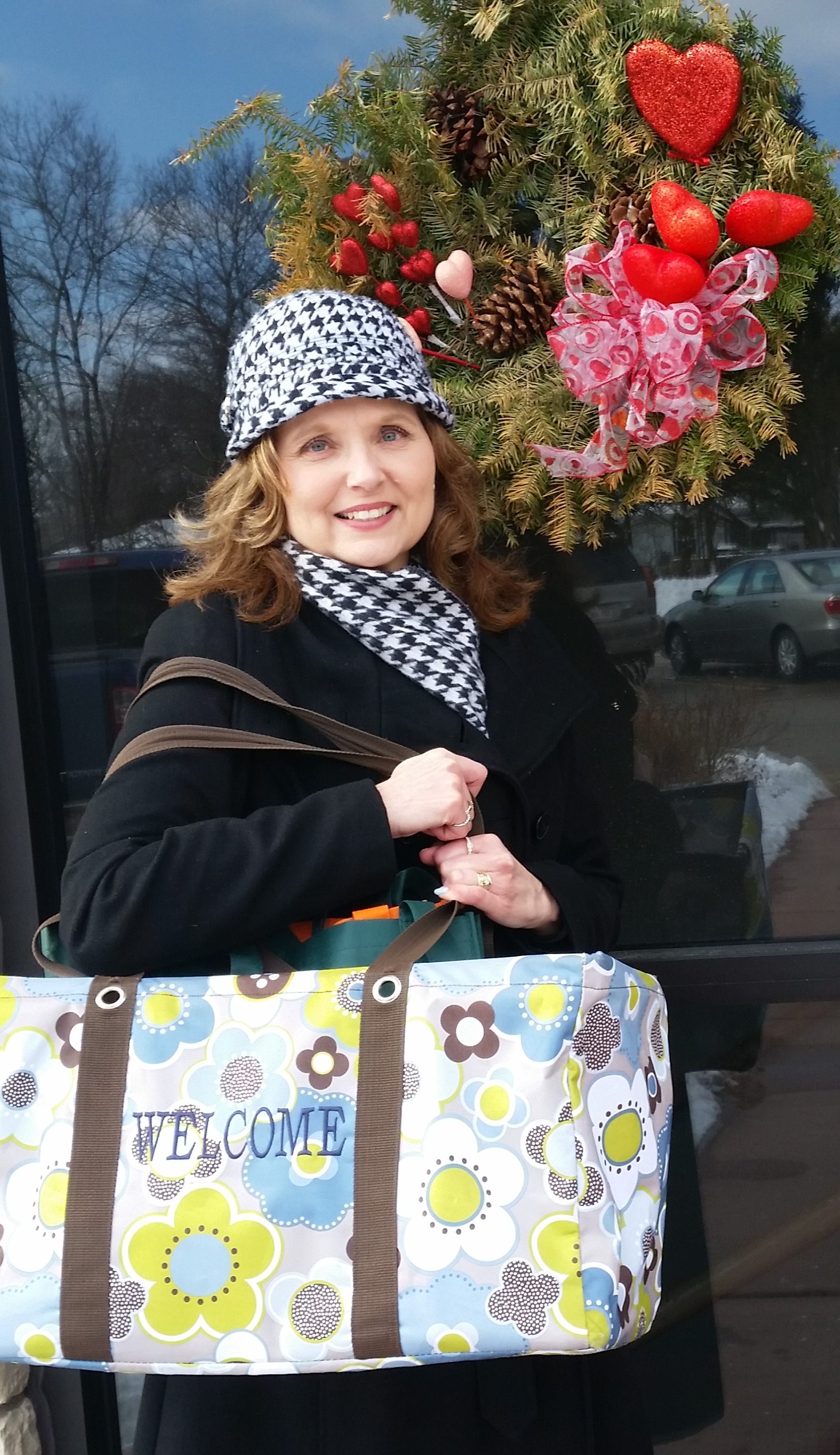 The Area Welcome mission is to connect new residents to their community resources, trusted local businesses and services during a warm welcome visit.
Deb Nollen of Area Welcome has been welcoming new families to the area since 2004.
 Her friendly personality and knowledge of the community enables her to welcome new residents while showcasing the unique features of the area and gifts from select local businesses.
As a new resident recipient of the welcome service herself in 1999, Deb understands that relocated families often feel displaced and need help establishing relationships with local people and businesses they can trust.
She is currently serving on the Shorehaven Corporate Board, the Hartland Chamber Board of Directors and has served as the Ambassador Chair for over 10 years.
Deb is an acting member of Schoolhouse Players Theatre Troupe. She lives in the Village of Merton with her husband, Ron. They are known for their volunteer spirit, enjoy traveling and entertaining at home with their friends and family including two grandchildren.
Next Steps...
Have additional questions?  Check out our Frequently Asked Questions.